Library
With Liturgia you will have the most complete electronic library of Catholic liturgical books in the world.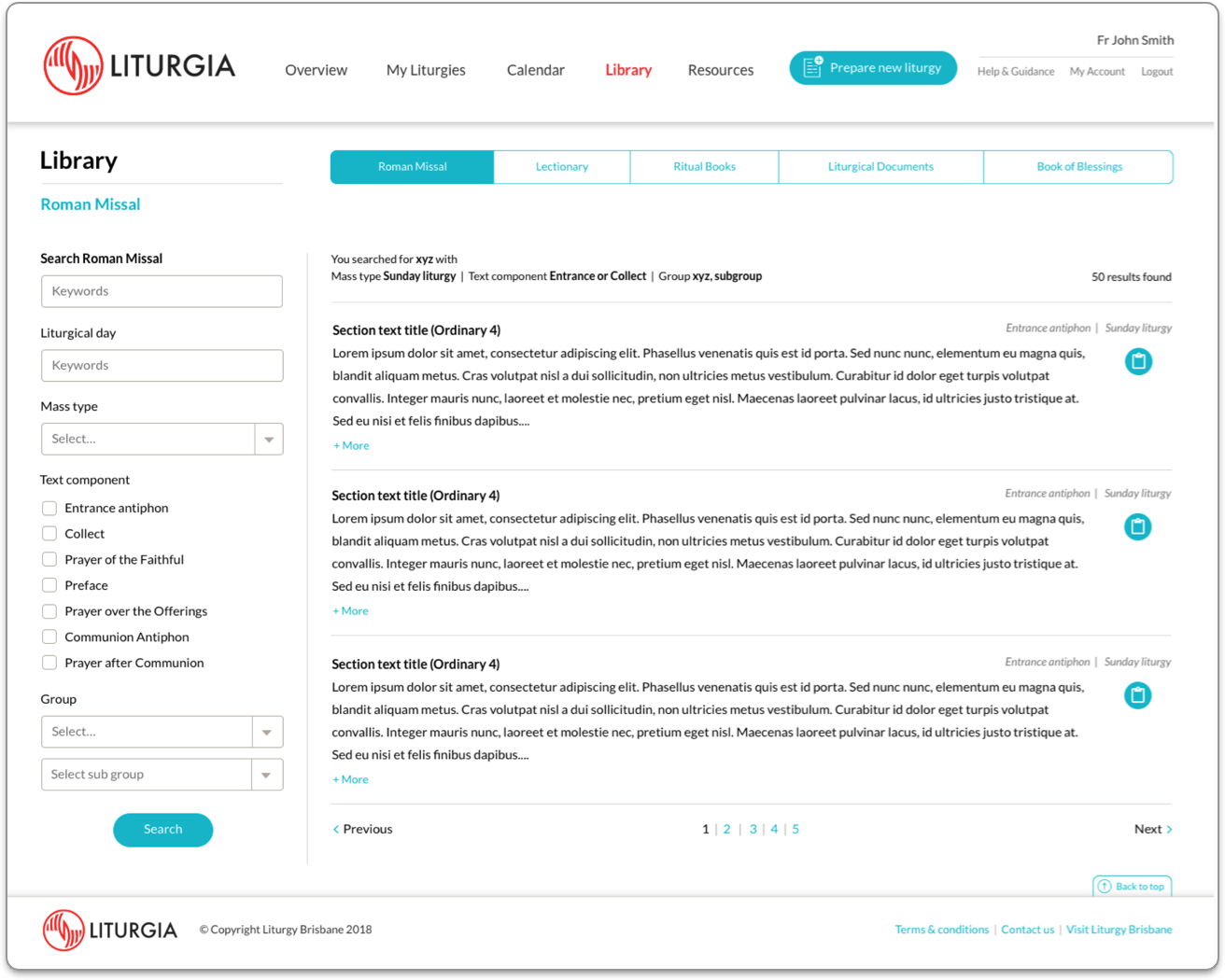 Complete collection of liturgical rites
Complete lectionary
(JB, NRSV and CEV translations)
Resources for preaching and music preparation
Liturgy preparation tools
Prayers of the Faithful
Music suggestions for Sundays and major feasts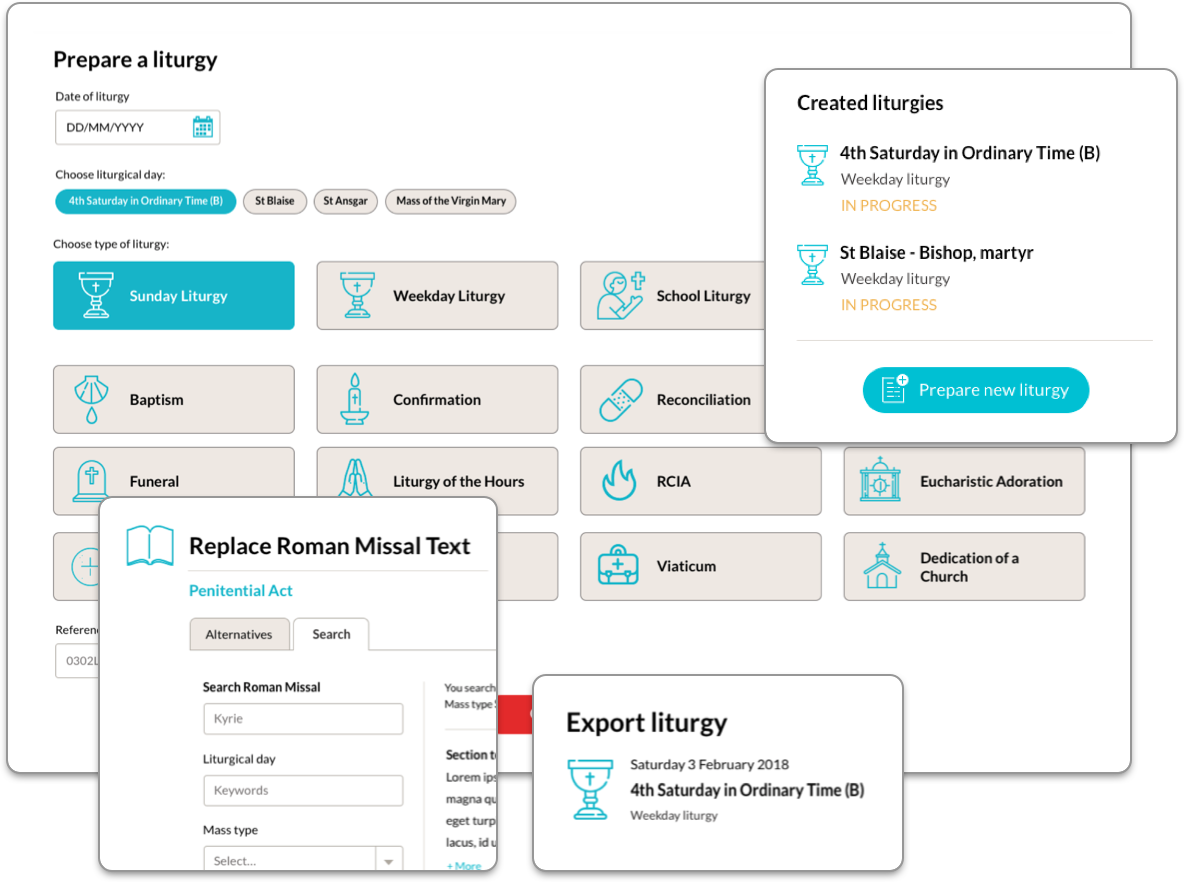 Liturgy preparation
With Liturgia you can prepare a liturgy with all options for readings and prayers then prepare a printable booklet or slideshow presentation.
Sunday & Weekday Liturgies
School Liturgy
Baptism
Confirmation & Reconciliation
Wedding
Funeral
Liturgy of the Hours
Hymn Indexes
… and more!

For Schools
Prepare school Masses and Liturgies of the Word with ease. Liturgia has been created by educators who understand how busy school can be. Don''t rely on templates of Masses prepared years ago. Have well prepared liturgies at your finger-tips for any event or occasion. Access the Book of Blessings for rituals for everything from blessing travelers to opening new buildings. Reliable. Easy-to-use. Great liturgy.
+ Find out more
For Parishes
Liturgia supports everyone from novices to experts. Prepare baptisms, weddings and funerals with the confidence of an expert liturgist. Access music suggestions for every Sunday of the year and then download lyrics (if available) or add your own. Export to Power Point or Word with your OneLicense copyright number and correct sourcing. Up to five users.
+ Find out more